The global music business has undeniably been transformed – but amongst the rubble of the past, new avenues have emerged and talented professionals from Australia and around the world are making a living doing what they love in the 21st century music industry. Here is the Void's full collection of dream jobs interviews. Meet some of the world's best tour managers, band managers, videographers, roadies, producers, hear their stories and get their advice on breaking into the business.
Legendary tour manager Guy Sykes, who started out tour managing Pantera (and was their ONLY tour manager) and now travels the world with some of the globe's biggest musical acts including Godsmack, Die Antwoord and Volbeat. He makes a living watching hundreds of thousands of fans lose their minds from side of stage on the daily. What's most important to nailing the gig? "Patience. Imagine you are going on a 6 week holiday with 30 friends and going to a different city everyday and you are responsible for everyone."
What are the three most important lessons you've learned on tour?
Have patience.
Don't ever assume.
Don't take anything personally.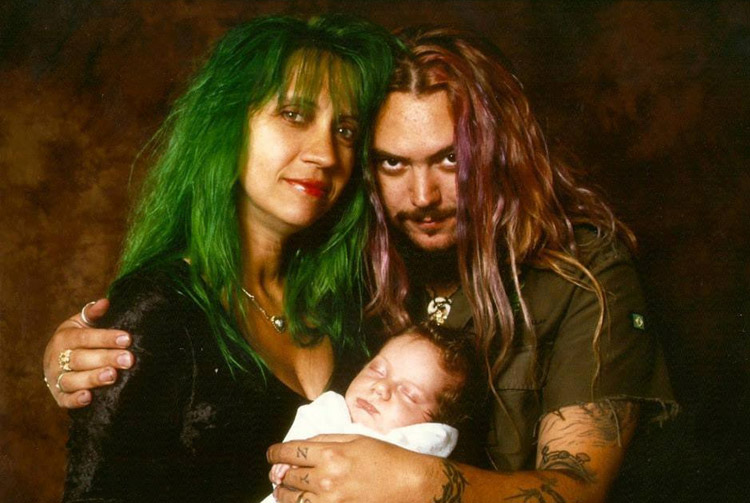 Gloria Cavalera, legendary artist manager and the strong woman who stands alongside iconic and beloved musician Max Cavalera (Soulfly, Cavalera Conspiracy, Nailbomb, Sepultura) was gracious enough to share her story with The Void, and also impart some wisdom to young managers starting out.
What are the three most important lessons you've learned on tour?
Keep the bus door locked.
Watch your moolah.
Follow your common sense.
As touring has become more and more crucial to the rock band's bottom line and ultimate survival, there are more and more opportunities for music lovers willing to learn the craft to live on the road too. In this week's edition, meet Cam Atkinson, drum tech for UK band Killing Joke who reveals that sometimes sex, drugs and rock and roll is more "Skype, microwave meals and Afrobeats."
What are the three most important lessons you've learned touring with Killing Joke and the other bands you've worked with?
When I started touring, I was under the impression that getting drunk every night was fine, and many of the bands I worked with at the start thought so too. When I moved onto more established bands, it quickly became apparent that this is not the case. I can think of a couple of times I should have been fired. Most lessons come hard learned.
A lot of these things come down to the way you act on tour. As for actual skill-based things, I can't think of a particular tip I have picked up, but just chatting to other bands and crew, seeing how other guys do their jobs – if they've been at it longer, it's almost certain they will have a better, neater way of doing things – following techs likeCedric Crouts on Facebook or Martin Oldham (Drum Tech Support on Facebook) online has been really helpful to me, those guys really are the top of their game.
Clayton Segelov is a Sydney music producer and engineer best known for running Surry Hills studio The Brain with more than a decade of experience producing a slew of quality releases. Segelov has worked with the likes of Antagonist AD (NZ), Vices, Endless Heights, Graves, Enabler (USA), Full Of Hell (USA), Daniels Johns (Silverchair), Bert McCracken(The Used), Sleeping With Sirens(USA), Datura Curse, Corpus, Red Bee, Little Napier, Them Dreamers, Dark Horse and many more as well as live sound duties for The Dillinger Escape Plan, Sneaky Sound System, The Scare, Lamb of God and Nasum – not to mention work alongside internationally renowned producers Fredrik Nordstrom (In Flames, Soilwork, Bring Me The Horizon, I killed The Prom Queen), Will Putney (Amity Affliction, Thy Art Is Murder, The Acacia Strain), Mike Crossey (Arctic Monkeys, Foals), and Will Yip (Title Fight, Daylight, Balance and Composure), John Feldman (Panic at the Disco, The Used).
What are the three most important lessons you've learned so far?
I don't know about the most important, but:
Never assume anything.
Pay attention.
Try everything.
Pat Fox is a Melbourne based designer/illustrator/art director responsible for some truly incredible works, from the cover of Amity Affliction's #1 album "Let The Ocean Take Me" to Vance Joy's "Dream Your Life Away" album cover to the amazing Unify Festival poster (2015-2016), Soundwave Festival poster artwork (2013-2015) and more seminal moments in rock and roll art history than you could care to imagine. Today on The Void he shares the story of his favourite projects, how he went from touring in bands and driving a truck to being a fully-fledged and in-demand artist – who undeniably had a significant impact on everyone he's worked with.
What are the three most important lessons you've learned?
Work hard.
Have fun
Don't be an asshole.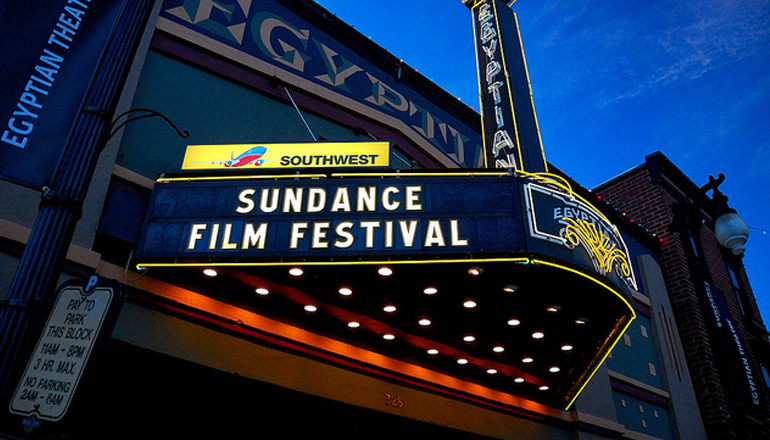 Australian composer Benjamin Speed makes music for the movies for a living. Starting out as a musician, he got his start as a composer performing a live re-score to iconic silent movie Metropolis for the Adelaide Film Festival which consequently hit the festival circuit around the country. One of the highlights so far? Attending Sundance Film festival for a screening of 52 Tuesdays, an award-winning Australian-made production he composed for which secured the coveted Best Director prize. In our regular series introducing you to dream jobs in the industry, Benjamin shares his story and also his suggestions for those looking into breaking into the business.
What are the three most important lessons you've learned?
Don't be precious.
Don't be a primadonna.
Be easy to work with.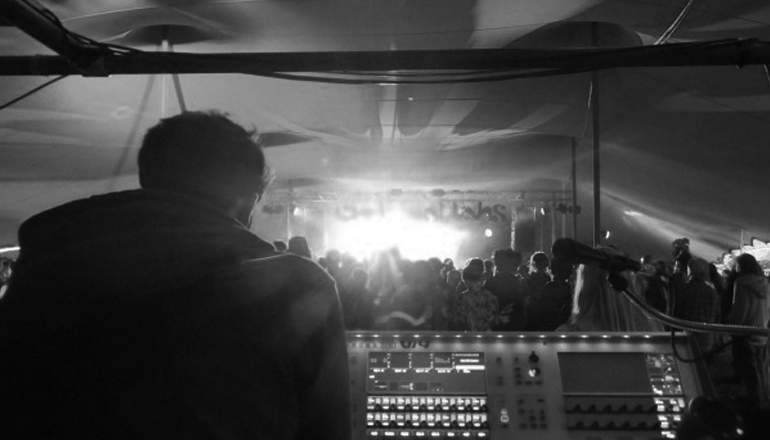 So you want to be a touring sound engineer? Alex Gent is a UK-based sound engineer and who travels the world mixing bands live everywhere from club shows to the Glastonbury Festival. He's also a stage manager and tour manager and visits more than eighty cities in an average year. Here he shares some insights on what the gig entails and also some sage advice for people looking to break into the business.
What do you think are the personal qualities the roles require?
1. Know your shit. This gives you the confidence to be relaxed and engage socially when frequently working with different people.
2. In the most stressful moments to be able to remain calm and collected.
3. It's a very people orientated job so you need to be sociable.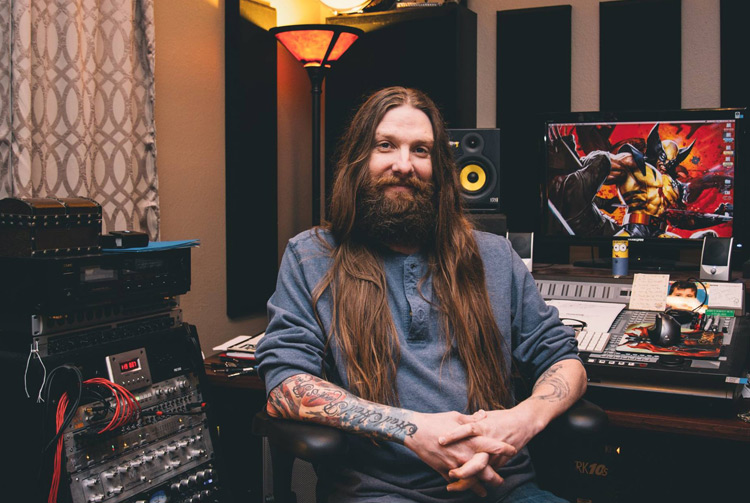 Sterling Winfield is an iconic music producer and recording engineer based in Texas who has worked with some of the world's most incredible rock bands including Pantera (from Far Beyond Driven onwards), King Diamond and Mercyful Fate. He's been working as an engineer for twenty five years and has witnessed the music industry go through a serious evolution, when as he says "a lot of the power has shifted to being in the hands of the artists. The downside to that is that you need to be super talented at your musical craft, an engineer, a producer, a business man, and an internet expert if you just want to break even." Sterling shares some of his favourite stories of working with everyone from Dimebag Darrell to the next generation of rockers over more than two decades, as well as some sound advice for young aspiring engineers.
What are the three most important lessons you've learned so far?
1. Be humble.
2. Be open minded and optimistic.
3. Have fun. Music is supposed to be fun. 😉
Paul Dawkins is a film composer, engineer and musician who started working on audio recordings at the age of thirteen and has since crafted a fascinating career that spans writing, performing, producing and touring his own music, engineering records and composing film scores for the likes of Aussie horror flick The Tunnel and new award-winning web series Airlock. He shares a few stories and tips for aspiring composers and audiophiles.
What are the three most important lessons you've learned so far?
Everyone has an opinion and each opinion will probably contradict all the others. This is normal.
Everything takes triple the amount of time you estimate, no matter how fast you are.
Nobody knows anything (this one is actually a well known rule by screenwriter William Goldman, and is so true).
Ben Marshall, Head of Contemporary Music at the Opera House has just staged a series of concerts on the Opera House's iconic forecourt steps that saw almost 50,000 fans take in incredible performances with one of the most spectacular backdrops in the world (you may remember Opera House concerts like 1979's Concert Of The Decade). He also programs the music for the annual lights and music Vivid Live festival (picks the artists, runs the show) and has had a pretty incredible ride from indie promoter taping posters to telegraph poles to booking a hand-picked selection of artists at one of the most unique and beautiful venues in Australia.
What are the three most important lessons you've learned so far?
Everything you get and everything you keep in life is paid for somehow. You can pay for it with time, with money, your health, family, morals, friends, anything – but it will be paid for. Try to see clearly what it is costing you and then decide whether it is worth it to you.
When prioritising things, look for the one thing that could kill you. Then spend 90% of your time on that. Related point – separate the urgent from the important and then forget about the urgent.
Be kind, or at least as kind as you can manage under the circumstances.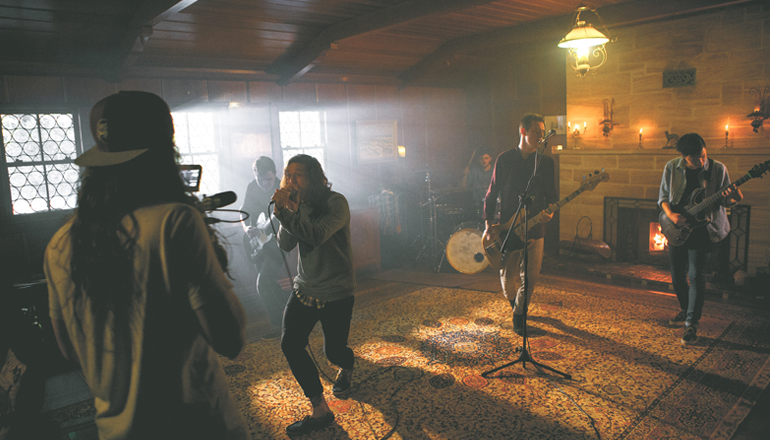 Haus Party's Chris Elder is a professional videographer, photographer and music video creator – a bloke who gets to be hyper-creative for a living. He shares with The Void the story of how this came to be his livelihood, how best to approach pros to get your foot in the door, and some of the wild adventures the gig has led him through.
What are the three most important lessons you've learned so far?
Communication is key.
Ensure you have a wet-weather backup plan.
Always have a concept and maintain clarity of this concept from start to finish.
The fourth lesson is most important though – enjoy yourself!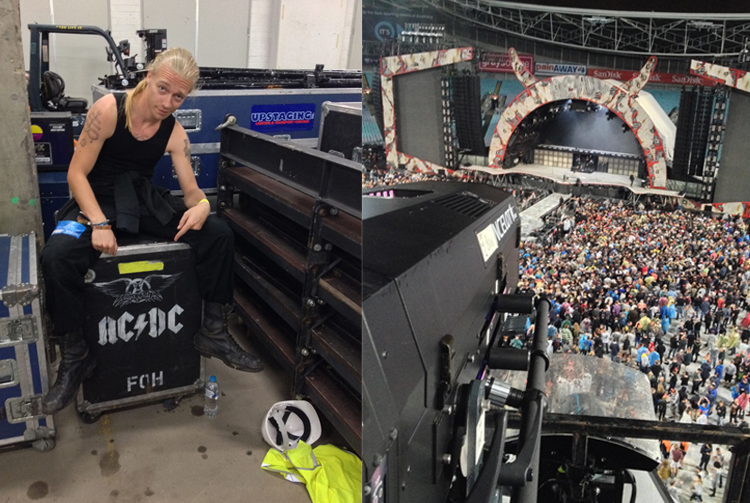 Clark O'Neill is a Sydney-based roadie who has been a part of the production of dozens of large-scale events from festivals to stadium shows, most recently working as the follow spot on AC/DC with the best view in the house. With Mumford & Sons, Taylor Swift, Neil Diamond, the ARIAs and dozens of shows coming up over the busy summer season, Clark kindly shared his story and how he got into this line of work with The Void. Read on for the biggest shows that have hit town, the magic moments (like working on Black Sabbath), why tour techs out-rank textbooks and more.
What are the three most important lessons you've learned so far?
How to pace myself on long shifts.
When it's appropriate to put your opinion forward and how to do that with touring techs, not to correct them, but just friendly suggesting on something I think might be dangerous or a way to do something that might benefit the way something's being done.
How to personally time manage myself and learn when my body is telling me I might need to take a day off to recover.
Comments
comments